How can we help you today?
Who We Are
We are an established and trusted health economy partner, saving millions for reinvestment in health and social care through our Workforce, Financial and Care businesses. We are dedicated to improving the health economy through expert advisors, established technology, and best practice process improvement, learnt from over 30 years of observing and delivering proven programmes.


We are trusted to deliver NHS workforce transformation, exceptional experiences and unique actionable insights with our interoperable, feature rich, app enabled platform, supported by our experts and advanced technology.
We help the health economy to save over £85million per annum by identifying and achieving savings in non-pay expenditure, for reinvestment into healthcare.
This is the equivalent to:
2,442 ambulances
378,318 mental health care initial assessments
2,403 heart transplants
In 2022, we saved the NHS…
These savings could fully fund some trusts' operating costs for a year
Our Awards and Accreditations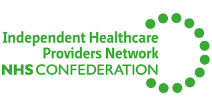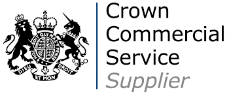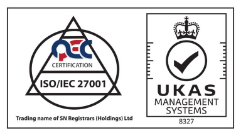 "I have found it to be a great experience working with Liaison Care. I have felt very confident in their ability to manage the project. I have found them to be knowledgeable, responsive and capable."
CHC Operations Manager
South West Region
"mii People Planning has enabled us to capture a wealth of data from our line managers that we would have missed in our usual interactions.

We now have the ability to build a picture of our workforce Learning and Development needs, in addition to recruitment, itchy feet and those keen for their next challenge."
Learning & Development Manager
Stockport NHS Foundation Trust
"I would recommend the Liaison Financial AP review to other trusts both for the savings and the independent assurance. Completing the Liaison Financial AP review has definitely increased my confidence in our internal processes."
Head of Financial Accounting
The Robert Jones and Agnes Hunt Orthopaedic Hospital NHS Foundation Trust
"We are delighted by the savings achieved. Liaison Workforce has been able to provide us with complete transparency, control, visibility and real-time data which enables us to make decisions quickly. We have also been able to build our medical bank which continues to grow month on month."
Simon Nearney
Director of OD & Workforce
"In obtaining Liaison Care's support for our joint funding reviews, we knew we would be gaining an extension to our in-house CHC team and were confident that they would act with our patients' best interests in mind."
CHC Operations Manager
South West Region
"In a recent survey for our VAT in the NHS Refresher workshop, 100% of attendees said they would recommend Liaison Financial's workshop."
Work For Us
We're improving the health economy and we want you to join us
Find out about life at Liaison Group and start your job search here