Cost Improvement Programmes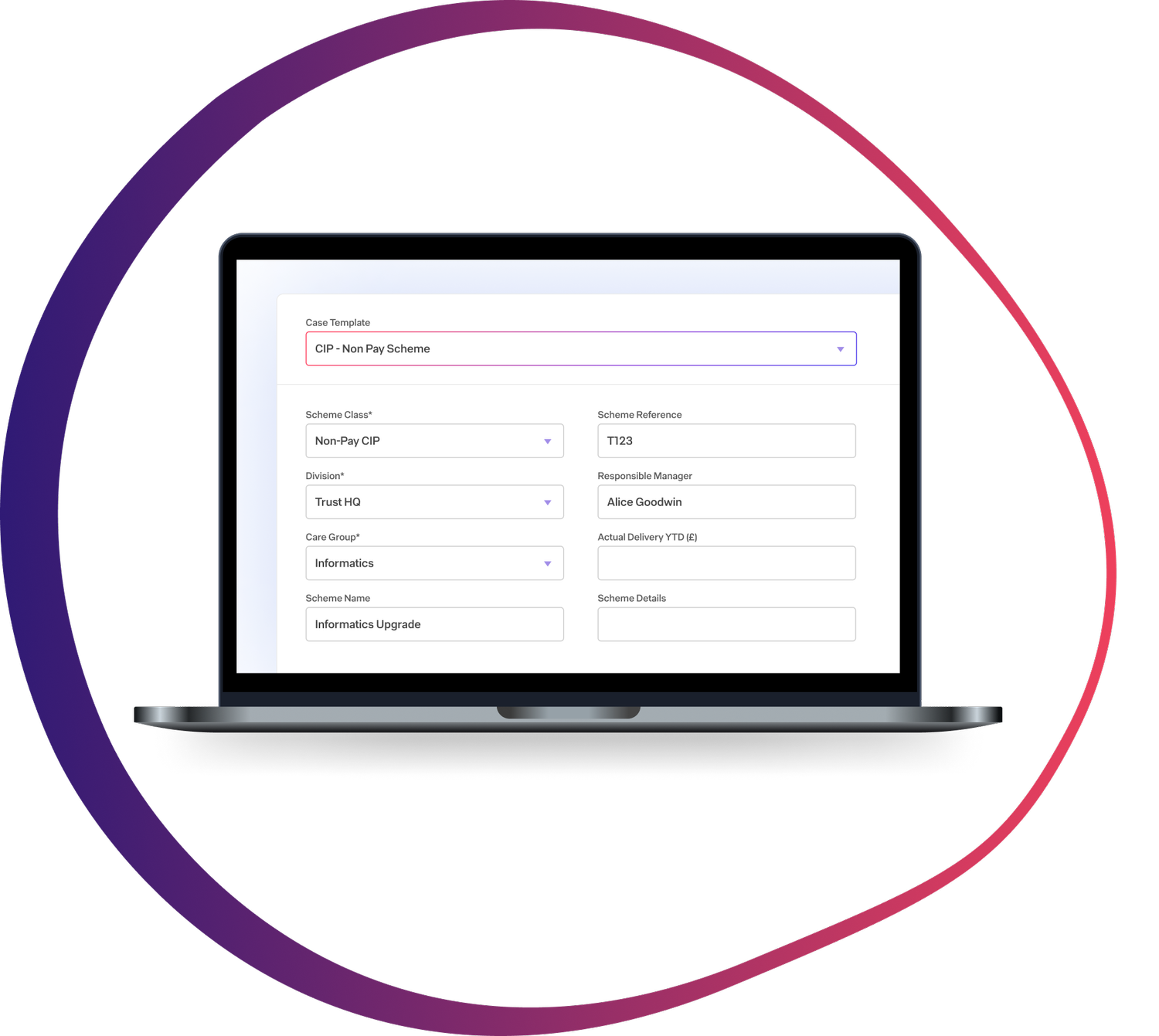 Our partner, Infinity Health helps Cost Improvement Programme (CIP) teams in NHS trusts to save time and improve decision-making. Teams can plan, manage and report scheme data across their organisation, in real-time, on one platform.
Improves data-driven decision making
All scheme data is in one place and viewable on an accessible dashboard, allowing decision makers to take informed action. Automated reporting makes it easy to track delivery against targets.
Brings remote teams together
Multiple users across teams and sites can input and manage data, which is visible to all team members, in real-time. They can also assign tasks to each other and see who is doing what and the status of their tasks.
Increases efficiency of CIPs
Spreadsheets are susceptible to error and don't provide a simple overview of scheme data. Infinity makes it easy to input and review data, helping to make the programme more efficient and aiding quicker decision-making.
Make your CIP more efficient
Replace spreadsheets with Infinity and make it easier for your CIP team to take action on financial and productivity data
How it works?
CIP teams use data from different departments to identify and act on opportunities to save money and build efficiencies. Infinity is a simple solution that enables teams to track, manage and take action on scheme data, remotely, on one platform.
Create
Manage
Deliver
Export
Add schemes using templates per division and care group
Create and assign tasks to drive key scheme activities
Track delivery against targets at a divisional and care group level
Export CIP data to support NHSE/I reporting requirements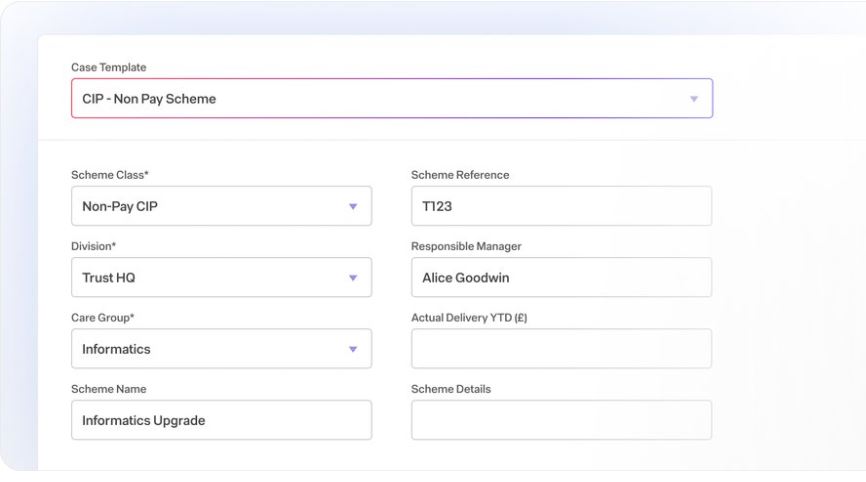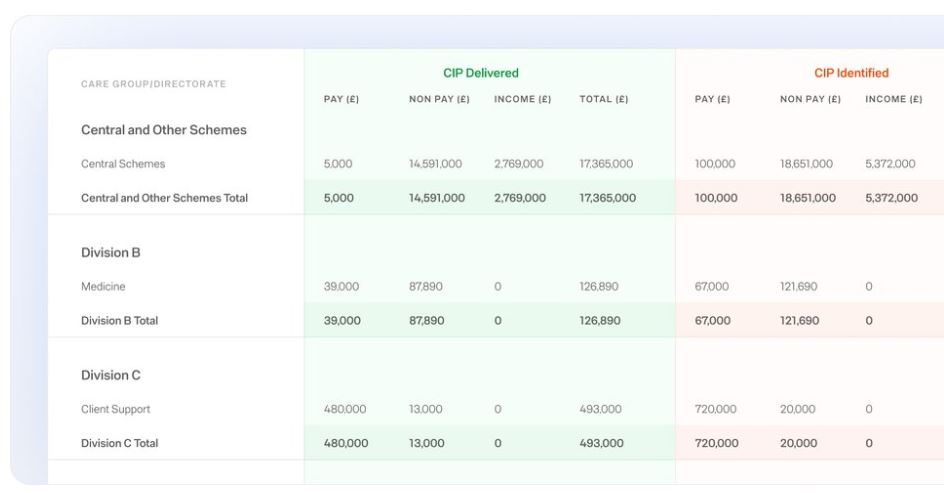 We have partnered with Infinity Health to make our Cost Improvement Programme more efficient and help us make quicker, data-driven decisions. We want to improve the visibility of data across our team and make it easier to plan, manage and report on schemes. We're looking forward to being able to access all scheme data on one platform, in real-time, allowing us to collaborate and deliver our sustainable programmes.
Dan Jeffery
Cost Improvement Programme Lead, University Hospital Southampton NHS Foundation Trust
CIP teams in NHS trusts are working harder than ever to save money and improve levels of productivity, with government efficiency targets double that of previous years. Infinity can help trusts like Southampton to track their schemes and take action, easily and quickly. We need to replace spreadsheets with modern solutions that are designed to coordinate the activity that drives improvement programmes.
Elliott Engers
CEO, Infinity Health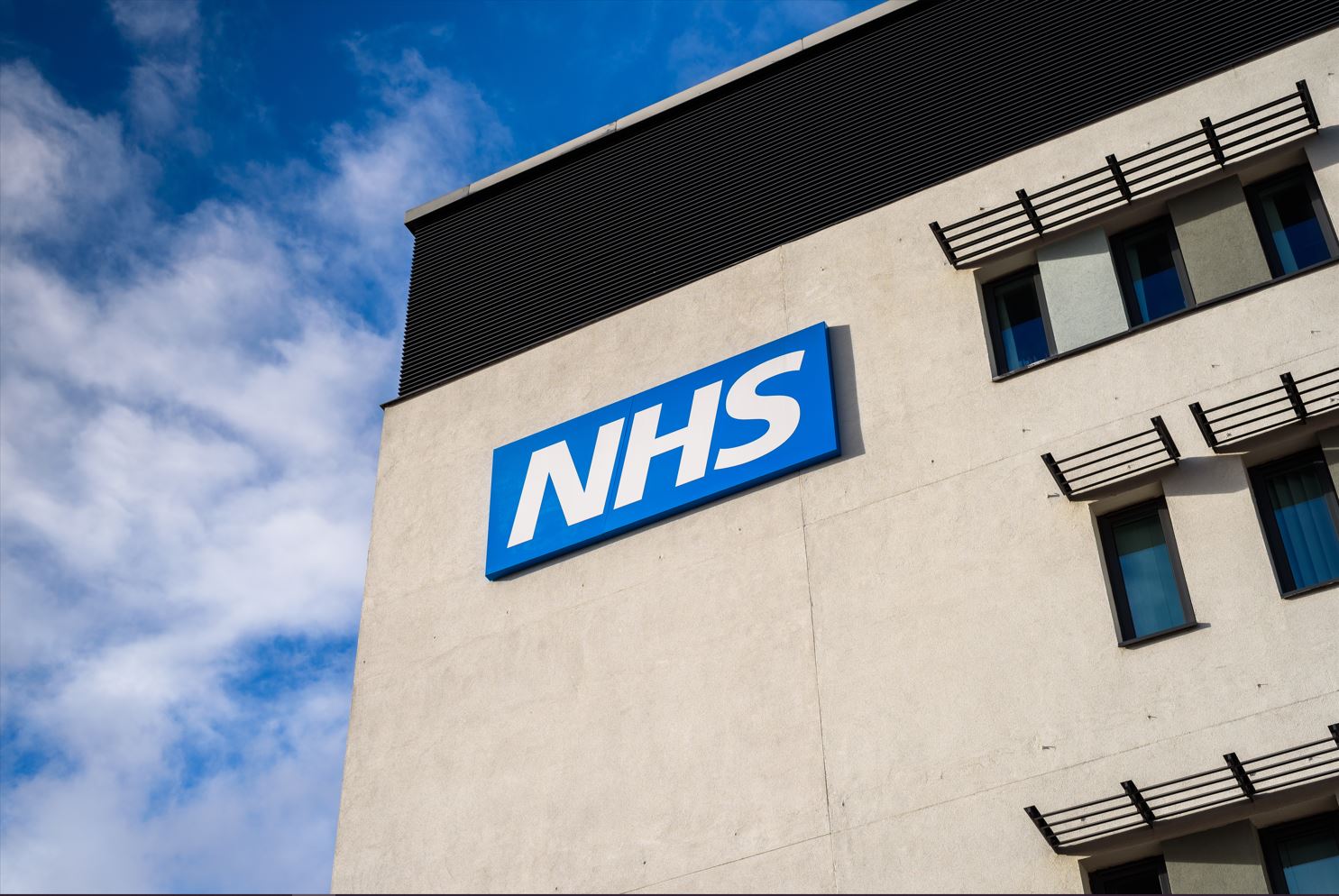 University Hospital Southampton NHS Foundation Trust is making their CIP more efficient.

In the past, manual data entry, calculations, and reporting were all done in spreadsheets, which took time, were susceptible to error, and did not provide an accessible overview. They now have a smoother, quicker process for inputting and analysing data, providing automated reporting, and allocating tasks to team members to drive progress.