A staff bank solution that enables collaborative working, rate control, optimum resource utilisation, and the sharing of workforce resources in a controlled manner across a region.
A collaborative staff bank solution enabling cross-system working, which can be facilitated across an ICS or multiple NHS organisations.
The solution supports increased flexibility for a changing workforce, and helps to realise cost savings through a lesser need for agencies, whilst also enabling greater workforce planning, and encouraging collaboration with neighbouring trusts.
Provides a second layer of supply before using agency staff
Worker compliance and availability management
Exceptional mobile app enabled experience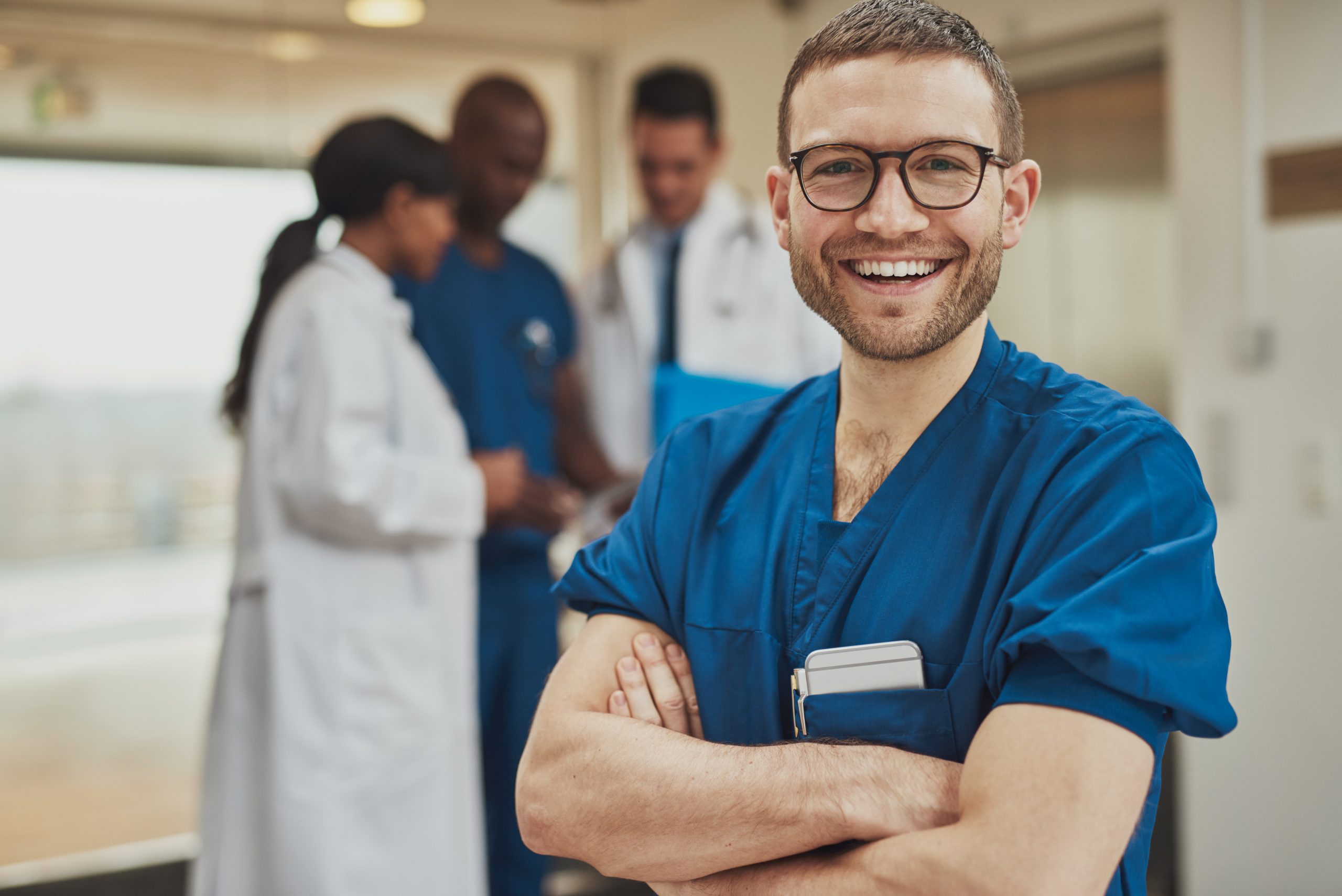 How Does it Work?
A collaborative staff bank is an effective way of enabling cross-system working across a region, and allows Integrated Care Systems to benefit from streamlined workforce management.
The NHS People Plan encourages organisations to use collaborative bank models to assist in recruiting and deploying staff across geographical areas.
By improving the availability and deployment of the clinical workforce via a collaborative bank, to ensure that the right staff are available to patients at all times, patients experience a higher quality of care.
We have both the experience and expertise in supporting NHS organisations to effectively collaborate to deliver improvements in workforce planning and management. Our people, technology and data enable cross-system working, giving medical staff the flexibility to work across different organisations as well as facilitating the sharing of information such as HR records and statutory and mandatory training.
Trusts belonging to collaborative banks in Northwest and Southwest England used a digital marketing support service to attract new candidates to their banks and saw a 197% increase in bank shifts filled.
We facilitated the launch of the Southwest Peninsula Collaborative bank, bringing together five NHS healthcare providers from across the Southwest of England.
Working with the Lead Employer Trust (LET), eight trusts now form part of the 'Flexishift' collaborative bank, with 1,055 doctors registered across 35 specialties. 
Our aim in joining this collaborative bank with our fellow healthcare providers in the region was to increase the flexibility we can offer for clinical shifts and provide a smooth and straightforward end-to-end system to book and pay staff.
Judy Falcao
Director of Workforce & Organisational Development,
Torbay & South Devon NHS Foundation Trust
Increased flexibility for a changing workforce
Greater workforce planning
Collaborate with neighbouring trusts
Continuity of care
Solutions To Support Your Current NHS Challenges
I want to introduce a collaborative staff bank.
I want additional sources of supply before using agency staff.
Speak to our Experts
Our Liaison Workforce Experts are here to help. Find out how they can help improve your cross-system working.