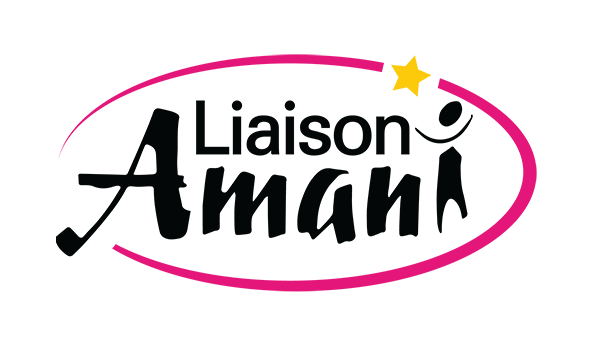 Heal. Grow. Learn.
Liaison Amani Children's Charity is dedicated to supporting the work of the Amani Children's Home charity in Tanzania, Africa.
The Amani Children's Home is based in the Kilimanjaro region of North East Tanzania and was established in 2001 to provide a place of peace and safety for street children. It is a cross between a school and a residential home where the children's emotional, educational, and medical needs are provided for.
The aim of the charity is to take children off the streets, give them an education, tackle any drug dependency issues and then, most importantly, reunite them with their families.
Our mission statement: Amani Centre for Street Children is committed to reducing the number of street kids in Tanzania by providing a nurturing place for homeless children to heal, grow, and learn.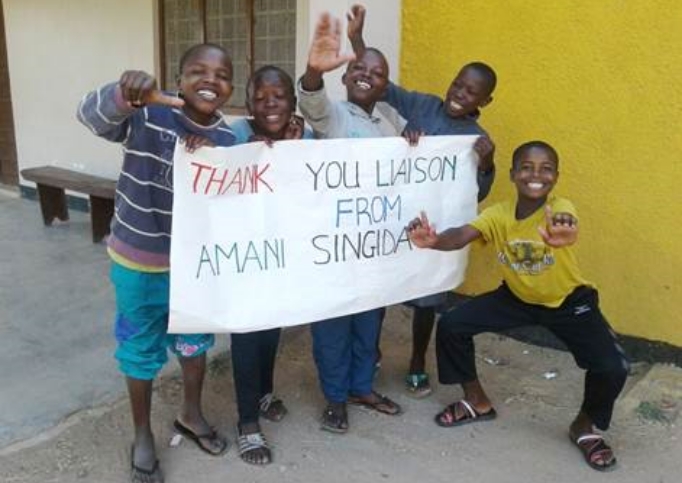 Supporting the Singida Centre…
Back in 2015, we committed to a specific project: raising funds to establish and run a much-needed satellite centre in another location in Tanzania; Singida, an eight-hour drive and 200 miles from the main Amani centre in Moshi.
Thanks to Liaison staff climbing mountains, baking cakes, jumping from planes, running quizzes, putting on pantomimes, and much more, it happened. The Amani charity was able to open a brand new satellite centre in Singida, and welcomed its first children in July 2016. Each of the children has been rescued from a life on the streets and now has a home at Singida.
Since 2015, our support has enabled the Amani charity to help more than 246 children, and reunify 199 children with their families.
Now that's something we can be very proud of.
Getting Involved…
There are many ways in which you can really make a difference to the children of Singida, supported by Liaison Amani Children's Charity. You could…

Give While You Shop

Run your own event for us
Very simply, easyfundraising.org makes a donation to Liaison Amani for every purchase that you make with your favourite online retailers – you just have to enter via easyfundraising's website. So, whether it's a holiday, clothes, electrical items, the food shop – almost anything, a percentage of your purchase will be donated to Liaison Amani.
All you have to do is follow the link below, set up an account, and then just remember to purchase through easyfundraising each time you shop online. Simple, feel-good retail therapy!
If you're thinking of entering a run, race or walk this year or of holding a fundraising event, please consider adopting Liaison Amani as your charity of choice. Past fundraising events have included a skydive, a bingo night, cake sales and Christmas jumper days.
We can provide you with Liaison Amani branded t-shirts or running vests, and you can easily set up a fundraising page here…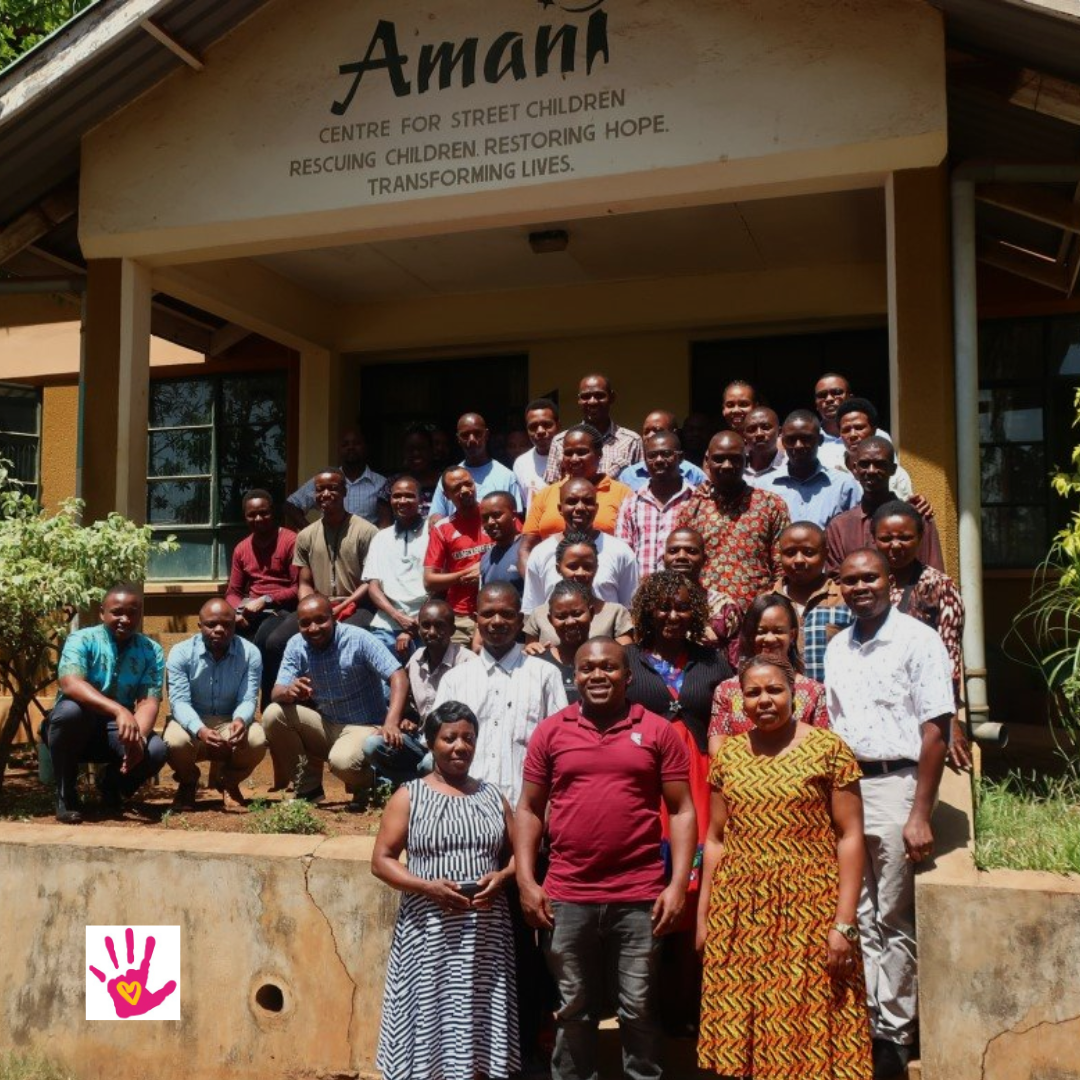 How we got involved with the Amani Children's Home
Liaison Group Chairman, Bruce Thew, visited the Amani children's home in Tanzania and was inspired by what it achieves and how it nurtures the children in its care. The idea of setting up the Liaison Amani Children's Charity was to help the main charity raise funds to open a desperately needed new home in a different part of Tanzania, where social workers could offer more help to street children within the city of Singida.
We committed to provide the funds to open the new centre in Singida and have pledged our ongoing help with the running costs of the home. Our Chairman has made a significant personal donation and Liaison Group also match-funds the amount raised by its staff.
Prior to the pandemic, each year a trustee from Liaison Amani Children's Charity visited the Amani charity in Tanzania to meet the social workers and founders of the charity, and also to view first-hand the impact that Liaison Amani is having in transforming the lives of street children.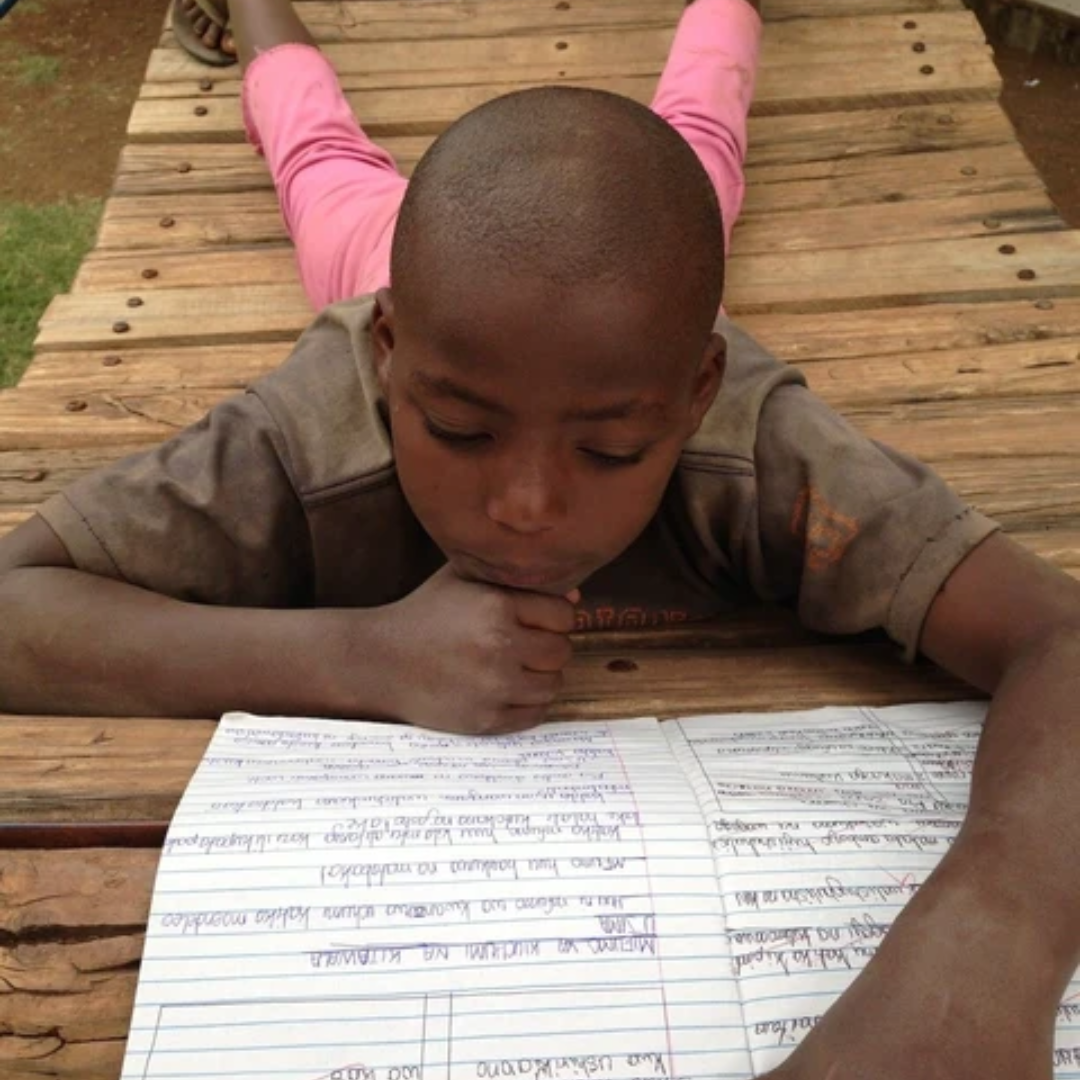 And Remember…
Putting on a fundraising event or taking part in an organised event to fundraise for Liaison Amani is easy. However, as you will be asking people to support Liaison Amani with either a cash donation or support in kind, there are some guidelines that should be followed to ensure that we are compliant with the Code of Fundraising Practice:
Being open and honest
As with all fundraising, it is vital that you are open and honest about everything you do and donors are aware of where their money is going, so that they can make informed choices. Make sure that your donors are aware of the Liaison Amani charity aims and purpose by visiting our website or by following us on Twitter, @Liaison_Amani
Taking responsibility for your fundraising
If you have carefully considered your fundraising decisions, ensured that you have the right approvals internally and acted in line with Liaison Group's values and policies, you shouldn't go too far wrong. Be willing to stand up for your fundraising decisions and, if something does go wrong or a complaint is received, make sure you handle any concerns promptly and sensitively.
Handling your fundraising monies
Wherever possible, donors should be encouraged to make a donation online. This is a secure online donation facility which also allows donors to leave a comment and share their support with others. If you receive a cash or cheque donation, then it must be submitted to Paul Harrison, the charity accountant at Liaison Amani Charity Donation, Liaison Group, Liaison Court, Vincent Road, Worcester, WR5 1BW.
If you have a question or would like to find out more about Liaison Amani, please get in touch.