We are hiring! Liaison Care are looking for CHC Practitioners
Liaison is a great place to use and build on your knowledge and skills, and maintain the perfect work/life balance.
We are looking for registered nurses and social workers who have experience working with mental health and/or learning disabilities to join a team who provide a quality and expert service. Delivered in collaboration with our health and social care clients, we ensure professionalism and integrity in person-centred care and strength-based practice. 
Do you have
Minimum of 12 months post-qualifying experience
Experience in undertaking assessments and reviews of individuals with complex needs
Robust clinical record keeping and report writing skills
Computer literate skills including Microsoft Outlook & Excel
Collaborative team player skills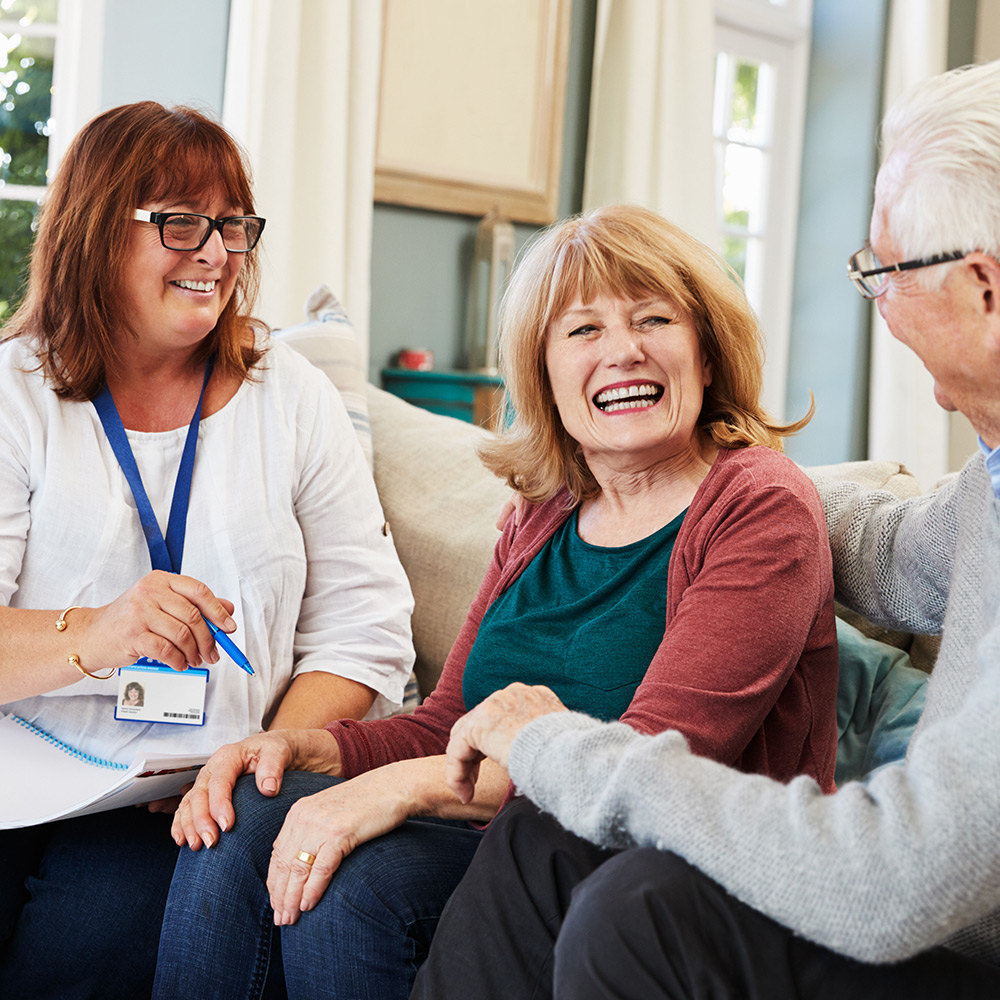 We are looking for people who…
Can communicate very sensitive, complex needs-related information to individuals and their relatives or representatives where there may be barriers to understanding requiring persuasive and influencing skills, whilst demonstrating empathy and reassurance.
Excellent verbal and written communication skills with the ability to focus this appropriately and the ability to produce and present reports to  different audiences
Being able to deal with highly sensitive, highly complex information in relation to changes to service provision.
Analytical and judgement skills for assessing and interpreting complex needs and the impact of any intercorrelation of needs
Strong planning and organisational skills and used to working to timeframes and KPI's.
Ability to liaise effectively with other services and professionals both internal and external.
To plan the appropriate provision of care for individuals that has been identified through robust, person-centred assessments.
Hear from some of our CHC Practitioners:
CHC Pratitioner
"I worked at Director level for 16 years and I wanted a job where I could take a step back but still be useful, use my skills, and feel I was making a difference. At Liaison Care, I have that, along with regular hours, no travel, and work which is interesting and rewarding." 
CHC Practitioner
"Becoming a member of Liaison Care has been the highlight of my career in social care so far. The team are amazing – so friendly, welcoming, and very supportive. Even though the work is CHC focused, I would recommend that any social worker who is interested to just go for it, after all, we all have transferable skills!"
CHC Practitioner
"I was apprehensive when I started working for Liaison Care. All of my fears soon went out of the window. The company immediately made me feel welcome and I now work as part of a friendly team with staff who have different skills, and I can call upon them at any moment to get help."
CHC Practitioner
"I had a wish list which Liaison Care fulfilled for me; I wanted to work remotely while still connecting with people, and I wanted to have a structure to my day, i.e., a start time and finish time. If I was going to step out of the NHS, I also wanted to work for a company that had integrity and prioritised people, that valued quality, and rewarded its employees for their commitment and hard work.
My lasting impression of Liaison was being overwhelmed at the amount of knowledge and passion everyone had for the business and CHC, it was impressive. There was so much diversity of experience already in the company, and the care sector of the business was just getting started.
There is a community within Liaison to meet most needs; being greener, connecting with others, charities, training and development opportunities, etc. It feels like being part of a wider community from the comfort and safety of my own space. There is always someone to connect with for support or just to have a chat with, and the company works hard to keep everyone up to date on what progress is being made throughout the company. I feel part of a company who bring excitement into the workday with the enthusiasm and ambition to be better and bigger, while still focusing on quality."
Our Values
Our values are to work with Care and Honesty, to Inspire and Guide our colleagues and clients:
We are proud to help the health economy save money. We care about people.
We operate with integrity and are honest with ourselves, our colleagues, and our clients.
We are at the forefront of health economy innovation.
We provide guidance to ensure that clients can make the most of every savings opportunity