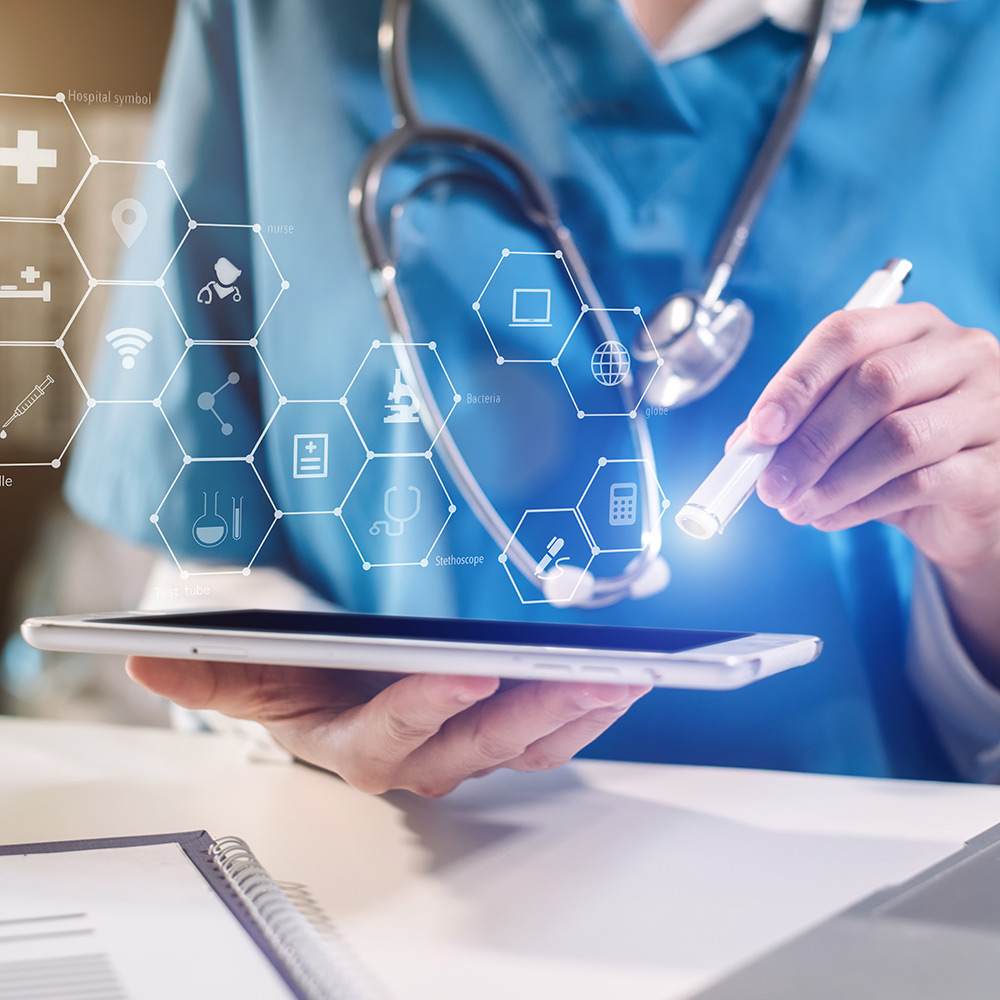 A digital tool for health and care staff to plan, coordinate, and manage their workloads.
A task management system that supports many task-driven processes including hospital task management, patient flow, virtual wards, and most recently, outpatient transformation patient initiated-follow. The opportunities for this solution are unlimited; it can digitise and give intelligent oversight for any task-driven activity.


Saves time and increases capacity
Reduces the risk of error and improves efficiency
Improves staff experience and satisfaction
How Does It Work?
Staff can log, share and coordinate daily tasks, enabling healthcare workers to staff to plan, coordinate, and manage their workloads.
mii Tasks is not just a tool to manage a list of tasks but a proactive engine that assigns and escalates tasks to optimise care coordination across any setting. Digital transformation is at the heart of mii Tasks; driving savings and efficiencies. The tool allows NHS organisations to realise the benefits that digitising task management can bring.
Virtual ward task management with Task Management saves 8.5+ hours per team per week and delivers a 55% increase in capacity to see patients.
Releases more time and beds to care
Joins up organisations and systems by being fully interoperable
Improves safety and quality of care
Allows communication and access to information from any location
Improves staff experience and satisfaction
Provides visibility over complex processes and pathways
I want to improve task-driven processes to increase efficiency and capacity.
I want to improve patient discharge and reduce excess bed days using virtual wards.
I want to improve PIFU rates to release elective recovery capacity.
"Our new project at Norfolk and Norwich Hospitals has been described as the NHS's 'most ambitious' outpatients project."
Operations Director for Transformation and Integration
Norfolk and Norwich University Hospitals NHS Foundation Trust
"Because tasks are triaged before being assigned to me, I am only allocated the most appropriate ones and can use my time much more efficiently as a result."
FY2 Doctor
Somerset NHS Foundation Trust
"The digital task management system makes it easier for my team to prioritise, plan and carry out our daily care work."
STARRS Head Nurse
London North West University Healthcare NHS Trust